Best William Gibson Books Ranked
William Ford Gibson Canadian-American science fiction writer best known for creating the subgenre known as cyberpunk. He started writing in the late 1970s, and his latest book, Agency, came out in 2020. He has also written numerous short stories, film screenplays, and television episodes. Several of his books, including Johnny Mnemonic, have been made into movies. Neuromancer put Gibson on the map, and he has won numerous awards for his series, short stories, and novels.
Gibson has even been credited for coining the phrase cyberspace in 1984. Below are some of his best novels.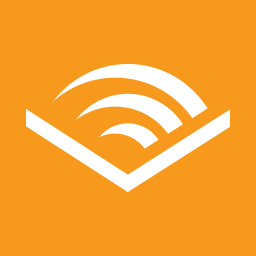 Every William Gibson Book Ranked
---
15. The Difference Engine
Thanks to steam-driven cybernetic engines, the Industrial Revolution has arrived ahead of schedule. Three extraordinary characters discover a box of punched engine cards, and they have no clue what the cards' origin and purpose are. When they find out that someone wants the cards so badly that they are willing to kill to get them, they have to think long and hard about what to do next.
14. Archangel
When the U.S. political leaders of 2016 decide to abandon the radioactive planet they've destroyed, they use The Splitter machine to give them a newer and better way to infiltrate and corrupt the country and the planet. This is Gibson's first graphic novel and is considered one of his best by many critics.
13. Johnny Mnemonic
Johnny is a courier assigned to carry a package from Beijing to the United States. The information he carries is kept in his mind, and most of his jobs take place without any complications. But his newest client has others who want this information and will do anything to get to it. Two different countries are after Johnny because they want the power that having this information will bring to them, but only one of them can win.
12. Spook Country
The second book in Gibson's Blue Ant series involves a Cuban who deals with the transfer of information, an investigative journalist named Hollis Henry who is writing for a magazine that isn't open for business yet, a high-end drug junkie named Milgrim, and Bobby, a troubleshooter for companies that make military navigation equipment. When Hollis is hired to find Bobby, the lives of all of these people mingle together and make the story very interesting.
11. Agency
This is the story of a gifted "app whisperer" hired by a mysterious start-up company in San Francisco and who suddenly finds herself coming into contact with a combat-savvy AI that is unique indeed. This is the second book in Gibson's Jackpot series and promises to be just as impressive as his other novels.
10. Idoru
This is the second book in the Bridge series and involves a 21st-century Tokyo that just experienced a horrific millennial quake. Unfortunately, something far worse and much more violent is about to happen, and most people are not even aware of it.
9. Virtual Light
This is the first book in the Bridge series, and it involves Berry Rydell, an ex-cop who is hired by the IntenSecure Armed Response in Los Angeles. Soon, his life is filled with a desperate romance, an intense journey into ecstasy, and a sense of dread he cannot shake. All of this is set against a backdrop of a postmodern world that he is only beginning to understand.
8. Pattern Recognition
Number one in the Blue Ant series, this book is the story of a market research consultant who is on the job in London when she is offered a secret assignment. She is asked to investigate some video snippets that are being found all over the Internet. The snippets have extremely devoted fans who marketers want to study. Then, her apartment is broken into and her computer stolen, making her realize that there's more to this scenario than meets the eye. Her quest also brings her closer to the mysterious disappearance of her father, who was presumed dead after 9/11 but was never found.
7. Zero History
Number three in the Blue Ant series brings back characters such as Hollis Henry, who is now broke and goes back to an employer she wasn't exactly crazy about, and two other people — Milgrim and Garreth. All of them have something this employer wants. Once you add in a Department of Defense contract trying to accommodate shadowy arms dealers, it's easy to understand why this story is so fascinating.
6. The Peripheral
This story involves numerous characters, including a woman named Flynne, who works at a 3D print shop assembling products; her brother Burton, who lives on money from the VA; and Wilf, who lives in London in a time 70 years into the future. Flynne and Wilf are getting ready to meet one another; in the end, the world for both of them will be permanently altered and changed.
5. All Tomorrow's Parties
This is book number three in the Bridge series and tells the story of Colin, who lives in a cardboard box but who can change the world. Why? Because he can see "nodal points" in the streams of data that make up the world's computer networks, and he can tell that something significant is getting ready to happen. He also knows where it will happen — in San Francisco –, but he is unsure how he can share this information with the rest of the world and how they will react to it.
4. Neuromancer
This is book number one in Gibson's Sprawl series and tells the story of a former data thief named Henry Case, who a former employer has crippled. Now, a new employer wants to hire him to target a powerful AI system with a sinister person at the helm. His adventure includes a dead man and a street samurai to help him and contains lots of twists and turns that you won't soon forget.
3. Count Zero
Book number two in the Sprawl series involves a corporate mercenary who awakens with a brand-new body and a beautiful woman by his side. He then goes on his next mission, which involves getting a microchip out intact from an R&D specialist who doesn't always have the best intentions. But other people — some of whom are not real people — are also interested in the chip, so that this mission could be quite dangerous indeed.
2. Mona Lisa Overdrive
This third book in the Sprawl series centers mostly on Mona and Angie and their collision course towards one another. It also involves a shadowy Japanese underworld, and since all three of them are after the same thing, it's easy to understand why their parallel activities may cause turmoil for all three of them.
1. Burning Chrome
This is a series of ten tales, one of which is Burning Chrome, and includes titles such as New Rose Hotel, The Gernsback Continuum, The Belonging Kind, Dogfight, The Winter Market, and Fragments of a Hologram Rose, among others. Burning Chrome centers around techno-fetishism, dangerous technologies that the state tries to crack down on, and so much more. As the winner of numerous science fiction awards, this is one of Gibson's best works and shouldn't be missed by fans of the cyberpunk genre.
Complete Rankings of Novels Written By William Gibson
| Rank | Book Title | Amazon | Goodreads | LibraryThing | Overall |
| --- | --- | --- | --- | --- | --- |
| 1 | Burning Chrome | 4.60 | 4.06 | 3.89 | 4.18 |
| 2 | Mona Lisa Overdrive | 4.60 | 4.00 | 3.78 | 4.13 |
| 3 | Count Zero | 4.50 | 4.01 | 3.84 | 4.12 |
| 4 | Neuromancer | 4.40 | 3.90 | 3.92 | 4.07 |
| 5 | All Tomorrow's Parties | 4.60 | 3.91 | 3.69 | 4.07 |
| 6 | The Peripheral | 4.30 | 3.94 | 3.88 | 4.04 |
| 7 | Zero History | 4.30 | 3.95 | 3.83 | 4.03 |
| 8 | Pattern Recognition | 4.40 | 3.85 | 3.81 | 4.02 |
| 9 | Virtual Light | 4.50 | 3.86 | 3.63 | 4.00 |
| 10 | Idoru | 4.50 | 3.82 | 3.65 | 3.99 |
| 11 | Agency | 4.40 | 3.80 | 3.60 | 3.93 |
| 12 | Spook Country | 4.20 | 3.70 | 3.52 | 3.81 |
| 13 | Johnny Mnemonic | 3.70 | 3.78 | 3.44 | 3.64 |
| 14 | Archangel | 4.00 | 3.39 | 3.38 | 3.59 |
| 15 | The Difference Engine | 3.90 | 3.47 | 3.30 | 3.56 |
What's Your Take?
Would you rank any of these William Gibson books differently? Let us know in the comments section below!