Best Margaret Atwood Books Ranked
Margaret Atwood is a Canadian poet and novelist best known for The Handmaid's Tale, but she has written numerous other stories that have become very popular with modern readers. Since 1961, she has published 18 poetry books, 18 novels, 11 non-fiction books, and lots of short fiction stories, children's stories, and even two graphic novels.
One of the things that stands out most about her stories is their feminist perspectives, and her writings have been published in more than 40 different countries.
In the list below, we rank her best novels based on aggregated ratings from thousands of reviews to determine the very best of Margaret Atwood's novels.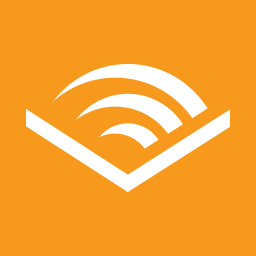 The 16 Best Margaret Atwood Novel Ranked
---
17. The Heart Goes Last
Stan and Charmaine are a married couple on hard times and living out of their car. They discover a program that allows them to live in a nice home six months out of the year, and the other six months require them to live among the prison population. They consider it a dream come true until Charmaine starts to fall for the man living in their house during the prison term. This is when things get complicated and scary.
16. Bodily Harm
When Rennie Wilford seeks to escape her life because it starts to shatter around the edges, she goes to the Caribbean to recuperate. There, she learns that the rules for survival are not the same rules that she's used to; in fact, these rules don't even apply anymore. This is ultimately a story about lust for power and the need for compassion that is far more extreme than most people are used to.
15. Life Before Man
Three people going through a midlife crisis are forced to make choices in a world where all of the rules have changed. They include Elizabeth, married to the wrong man; Nate, her gentle but indecisive husband; and Lesje, who prefers dinosaurs over men. Then there is Elizabeth's dead lover, whose ghost is affecting all three of them and trying to change the outcome of the entire situation.
14. Surfacing
A woman sets out for Quebec with her lover and another couple to find her missing father. Once they arrive, things start to change for all four of them, and violence, death, and even sex become catalysts for everything that happens to them from that point forward. In this story, there is suspense, psychological thrills, and many layered meanings, all of which are up to the readers to figure out before the next chapter.
13. Lady Oracle
Joan Foster is a bored housewife until her career takes off, and she is suddenly Canada's new super-poet. Along the way in this new and exciting career, Joan attracts a blackmailing reporter and enjoys passionate trysts, finally landing in Italy. This is a magical novel that you won't be able to put down, and it will prove why Atwood is such a popular author.
12. The Edible Woman
Marian wants to be normal but isn't quite being successful at it. She is engaged to a serious man and is awaiting her wedding day, but along the way, she suffers an inner rebellion that is, quite literally, making her sick to her stomach. Funny and engaging, it takes on the subject of emotional cannibalism and how men and women react differently to it.
11. The Penelopiad
This is a retelling of Homer's The Odyssey, where Penelope's story as Odysseus's wife is told somewhat differently. It is told through the voices of Penelope and her 12 maids, who Odysseus hung after his 20-year stint at war, and it is written with the usual brilliance that can only be created by someone such as Margaret Atwood.
10. The Robber Bride
Zenia is a villainess who is set loose on her three friends: Tony, Roz, and Charis. Oddly enough, since each of these people has different stories to tell, they also have very different views of Zenia. The story is filled with love, war, illusion, and deceit, and Zenia's malevolence takes the reader into the pasts of all of her enemies so they can understand her evil just a tad better.
9. The Blind Assassin
This is the story of Iris, whose sister Laura drove her car off of a bridge right after World War II ended. Then the story switches to two unnamed lovers who meet in dingy hotel rooms, then back to Iris and a newspaper article announcing that her husband's body had been found on a sailboat. As you can imagine, everything that happens with this story is unpredictable and exciting, which is why this is one of her best books.
8. Cat's Eye
Elaine is a controversial artist who goes back to Canada to answer some of the questions she has about her youth. She has to come to terms with who she is, but before she does that, she has to figure out what her past is all about and how she can be released from the memories she has from her childhood. This novel is both disturbing and hilarious, and you will never forget it.
7. Hag-Seed
Felix is an artistic director deposed by an enemy and then has his production suddenly canceled. He is devastated, but he then moves to rural Ontario and tries to devise a plan for retribution to get back everything that he once had. However, this does not include his daughter Miranda, who died 12 years earlier. This is a novel that shows you Felix's way of keeping his enemies guessing at what he'll do next.
6. The Year of the Flood
This is the story of Adam One, the kind leader of God's Gardeners, a religion where science and religion are one. After Earth is destroyed, two women survive: Ren, a young trapeze dancer, and Toby, who is stuck in a posh spa that contains edible treatments. Both women set out to discover who else has survived and what they should do next to change the world and start all over again.
5. Alias Grace
It is 1843, and Grace Marks has been convicted of killing her employer and his housekeeper and mistress, but is she guilty or innocent? Grace cannot remember what happened on that fateful day, so a therapist in the brand-new field of mental illness tries to help her open up and discover what happened so that they can both know the truth.
4. Oryx and Crake
Snowman is the last human in a post-apocalyptic world, and he is mourning the death of Crake, his best friend, and Oryx, the woman they both loved. This is both an unforgettable love story and a frightening look into the future, even though that future will look very familiar to many of Atwood's readers.
3. MaddAddam
After a plague wipes out most humans, the survivors include Toby, Snowman, Amanda, Ivory Bill, and Zeb, who each have their own stories that contribute to this fantastic story. It is unpredictable, chilling, and even funny at times, and it is a story that no reader will ever forget.
2. The Handmaid's Tale
Offred is a handmaid in a futuristic society where handmaids are not allowed to read, can only leave their homes once a day to get groceries, and must let the Commander try to impregnate them once a month. Birth rates are declining, and only women with viable ovaries are valued, but Offred longs for days when she had a husband, daughter, money, and a job of her own.
1. The Testaments
This is the sequel to The Handmaid's Tale and tells the stories of three female narrators who describe what happened to them after Offred stepped into the unknown. If you read the first book and you're anxious to find out what happened to the handmaids, you don't have to wait any longer to discover what happens.
Complete Rankings of Novels Written By Margaret Atwood
| Rank | Book Title | Amazon | Goodreads | LibraryThing | Overall |
| --- | --- | --- | --- | --- | --- |
| 1 | The Testaments | 4.60 | 4.20 | 4.06 | 4.29 |
| 2 | The Handmaid's Tale | 4.40 | 4.12 | 4.11 | 4.21 |
| 3 | MaddAddam | 4.50 | 4.03 | 3.94 | 4.16 |
| 4 | Oryx and Crake | 4.40 | 4.01 | 3.96 | 4.12 |
| 5 | Alias Grace | 4.40 | 4.03 | 3.94 | 4.12 |
| 6 | The Year of the Flood | 4.40 | 4.04 | 3.92 | 4.12 |
| 7 | Hag-Seed | 4.40 | 3.84 | 4.01 | 4.08 |
| 8 | Cat's Eye | 4.30 | 3.92 | 3.93 | 4.05 |
| 9 | The Blind Assassin | 4.20 | 3.95 | 3.93 | 4.03 |
| 10 | The Robber Bride | 4.30 | 3.81 | 3.83 | 3.98 |
| 11 | The Penelopiad: The Myth of Penelope and Odysseus | 4.30 | 3.71 | 3.63 | 3.88 |
| 12 | The Edible Woman | 4.30 | 3.68 | 3.61 | 3.86 |
| 13 | Lady Oracle | 4.30 | 3.68 | 3.59 | 3.86 |
| 14 | Surfacing | 4.10 | 3.45 | 3.37 | 3.64 |
| 15 | Life Before Man | 4.10 | 3.41 | 3.32 | 3.61 |
| 16 | Bodily Harm | 4.10 | 3.34 | 3.19 | 3.54 |
| 17 | The Heart Goes Last | 3.80 | 3.38 | 3.39 | 3.52 |
What's Your Take?
Do you agree with our rankings? Let us know how you would rank Margaret Atwood's books differently in the comments section below.